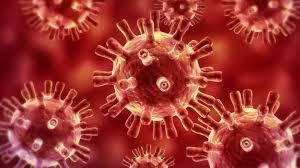 COVID-19
Test for exposure to COVID-19.
No At-home collection or At-home testing
Vibrant COVID-19 Ab Assay should not be used to diagnose or exclude acute infection and should not be used as the sole basis for treatment or patient management decisions.
It is unknown how long IgM or IgG antibodies to SARS-CoV-2 will remain present in the body after infection and if they confer immunity to infection.
The test has been validated but FDA's independent review of this validation is pending. Negative results do not rule out SARS-CoV-2 infection, particularly in those who have been in contact with the virus. Follow-up testing with a molecular diagnostic should be considered to rule out infection in these individuals. Results from antibody testing should not be used as the sole basis to diagnose or exclude SARS-CoV-2 infection or to inform infection status. Positive results may be due to past or present infection with non-SARS-CoV-2 coronavirus strains, such as coronavirus HKU1, NL63, OC43, or 229E. Not for the screening of donated blood.