About Us
Vibrant America is a leading science and technology company delivering life-transforming laboratory services. Vibrant's vision is to enable symptom-based diagnostics and prognostics for Autoimmune disease and other chronic diseases using an integrated micro-array platform that would enable multiplex testing at an affordable cost.
Founded by technologists-scientists, our science-driven approach has resulted in numerous products and services in a range of diseases, including allergy, autoimmune like Celiac, connective tissue, rheumatoid arthritis and infectious diseases.
In addition to our technology and world-class manufacturing operations, we are a CLIA and CAP accredited laboratory headquartered in San Carlos California.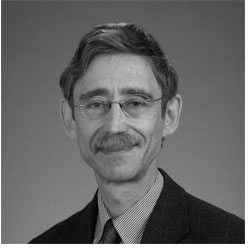 Keith B. Elkon, M.D.
Dr. Elkon has served as a member of our scientific advisors. Dr. Elkon has a long and distinguished academic career with a clinical and research focus on autoimmune rheumatic diseases such as lupus and arthritis. Currently, he is Head and Mart Mannik, MD-Lucile T. Henderson Endowed Professor of Rheumatology at the University of Washington, Seattle. Dr. Elkon was formerly Director of the Graduate Program in Immunology and Professor of Medicine at Cornell University, NY. He was elected as Master of the American College of Rheumatology in 2017. Dr. Elkon received his medical degree from the University of Witwatersrand, Johannesburg South Africa in 1974 and membership to the Royal College of Physicians (MRCP) in 1978. He received postdoctoral training at the Hammersmith Hospital, London and at the Weill Medical College of Cornell University, New York.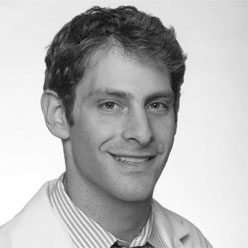 Daniel A. Green, M.D.
Dr. Green has served as a member of our scientific advisors. Dr. Green has extensive experience in clinical pathology and microbiology. Currently, he is an Assistant Professor of Pathology & Cell Biology at Columbia University and also serves as the Assistant Director of Clinical Microbiology at New York-Presbyterian/Columbia University Medical Center. Dr. Green received his M.D. from Columbia University College of Physicians and Surgeons. He completed his residency in clinical pathology at Stanford University Medical Center and New York-Presbyterian Hospital/Columbia University Medical Center. He received fellowship training in clinical microbiology at Yale-New Haven Hospital.
Alan Chait M.D.
Dr. Chait is a member of our Scientific Advisory Board. He is an endocrinologist with expertise in lipids and diabetes. His research focuses on studying the links amongst obesity, inflammation, insulin resistance and atherosclerosis. Dr. Chait was head of the Division of Metabolism, Endocrinology and Nutrition from 1996-2006, and is the Edwin L. Bierman Professor of Medicine at University of Washington (UW). He directed the UW's Nutrition Obesity Research Center (NORC)) from 1992-2012 and has over 40 years' experience as a UW faculty member. Dr. Chait was selected as the 2013 Western Society of Clinical Investigation (WSCI) Mayo Soley Award winner. He earned his M.B.Ch.B.(M.D. equivalent) and his M.D. (Ph.D. equivalent) from the University of Cape Town, South Africa. After completing his internship at Groote Schuur Hospital in Cape Town, he finished his residency and a research fellowship at the Hammersmith Hospital, Royal Postgraduate Medical School, in London, UK before moving to the University of Washington in Seattle.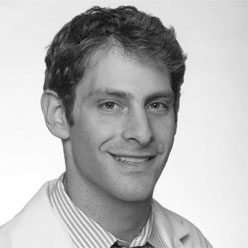 Xin M. Luo, Ph.D.
Dr. Luo has served as a member of our clinical consultants. Dr. Luo's research focuses on immunological and microbial regulation of autoimmunity and immunodeficiency. Dr. Luo is an Assistant Professor of Immunology, Department of Biomedical Sciences & Pathobiology at Virginia Tech, VA. She is a member of American Association of Immunologists (AAI). She received her Ph.D. in Immunology from Pennsylvania State University in 2006, and completed her postdoctoral training in Division of Biology at California Institute of Technology under Dr. David Baltimore (Nobel Laureate). Dr. Luo's research is funded by the National Institute of Health.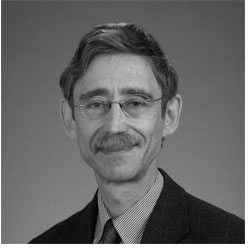 Niaz Banaei, M.D.
Dr. Banaei has served as a member of our clinical consultants. His research interests include novel infectious diseases diagnostics and clinical pathology. He is currently an Associate Professor of Pathology and Medicine (Division of Infectious Diseases & Geographic Medicine) at Stanford University and is the Medical Director of the Clinical Microbiology Laboratory at Stanford Health Care. He has authored over 100 scientific articles and is the recipient of numerous research grants and contracts. In addition, he is the Director of Stanford Clinical Microbiology Fellowship. Dr. Banaei received his medical education from Stanford University and completed residency training in laboratory medicine at the University of California, San Francisco. He then completed a postdoctoral fellowship in infectious diseases at the New York University.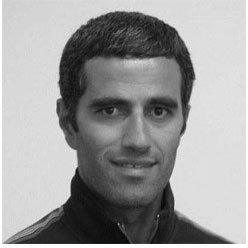 Preeti Pancholi, Ph.D. D(ABMM)
Dr. Pancholi has served as a member of our scientific advisors since July, 2017. Her primary research interest is to improve clinical infectious disease diagnostics. She is currently the Director of Clinical Microbiology and Professor of Clinical Pathology at the Ohio State University Wexner Medical Center, Columbus, Ohio. Dr. Pancholi was Assistant Professor at the New York Blood Center and Associate Director at Clinical Microbiology and Molecular Diagnostics at Columbia-Presbyterian Medical Center, NYC. Dr. Pancholi is board certified in Clinical and Public Health Microbiology by the American Board of Medical Microbiology and has over 20 years of experience in clinical microbiology. She earned her Ph.D. in Microbiology and Immunology at the Post Graduate Institute of Medical Education & Research in Chandigarh, India. She completed a postdoctoral fellowship at Rockefeller University in New York, NY and a Clinical Microbiology fellowship at the Mayo Clinic in Rochester, MN.